Rain and thunder to cause UAE temperatures to plunge
Reduced visibility warning and windy conditions
Rain and thunder are likely across the country on Tuesday, with strong gusts of wind whipping up dust.
Wind speeds will reach 55 kilometres per hour causing a "significant decrease in temperatures," according to the National Centre of Meteorology.
Thundershowers have been forecast over Dubai, Abu Dhabi, Ras Al Khaimah and Fujairah.
The wind began picking up from Monday afternoon, with the centre issuing a warning asking residents to "take precaution" and be careful outdoors.
Visibility was down to 1,000 metres in areas such as Gasyoura and less than 2,000 metres in Mezaira as the wind shifted sand across internal areas on Monday evening.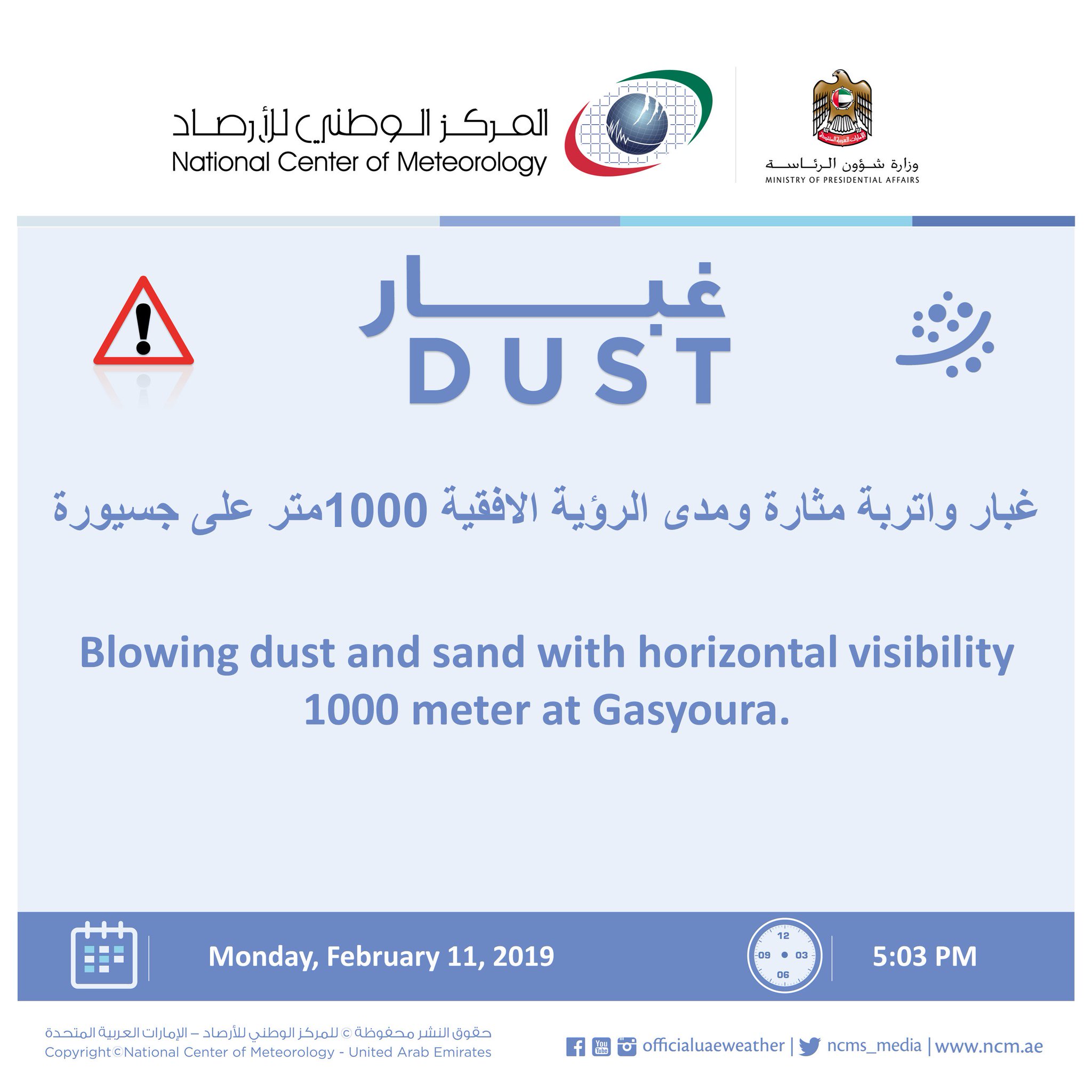 Read More
The windy conditions are expected to last throughout Tuesday.
The sea will also be rough in the Arabian Gulf and Oman Sea.
Updated: February 11, 2019 07:53 PM